Mental Health on American College Campuses,
Connecticut College
These statistics are derived from The ACHA-National College Health Assessment II this is a research survey created to educate college health providers about student's habits and behaviors. This survey uses responses from 63, 497 college students from the Spring of 2017. This visualization was created to bring attention to the issue of mental health on American College Campuses. The installation features 8 emotions that are felt by college students and often associated with mental health.

The design of this installation is simple and strategic. I created a grid. Each statistic is represented by squares, each square represents 10 percent. I rounded the total percentages to the closest multiple of 10. The grid is created to give the viewer a quick synopsis.

The backdrop of this installation is Connecticut College, this was done in hopes to cultivate conversation and awareness about mental health on campus. Emotions are in many ways intangible. Therefore I use light, another intangible property to aid in the reading of my installation. In addition, the presence of light is metaphorically very important. For many, light represents positivity, purity, and knowledge. For others, it represents something even bigger such as a divine power. I am aiming to shine a light on the issue of mental health. I believe the first step in creating change is through exposure and discussion, and that is what this installation aims to do.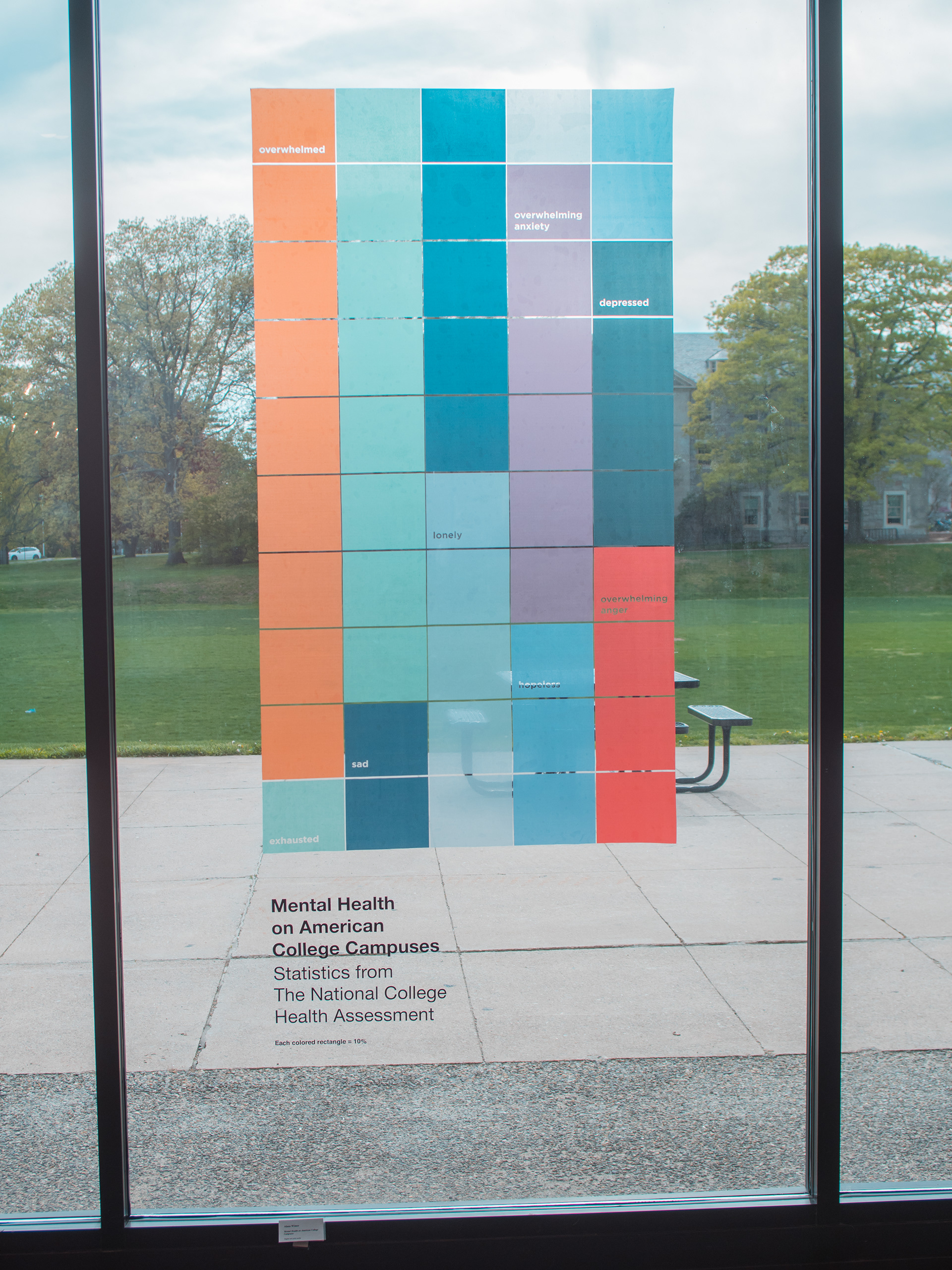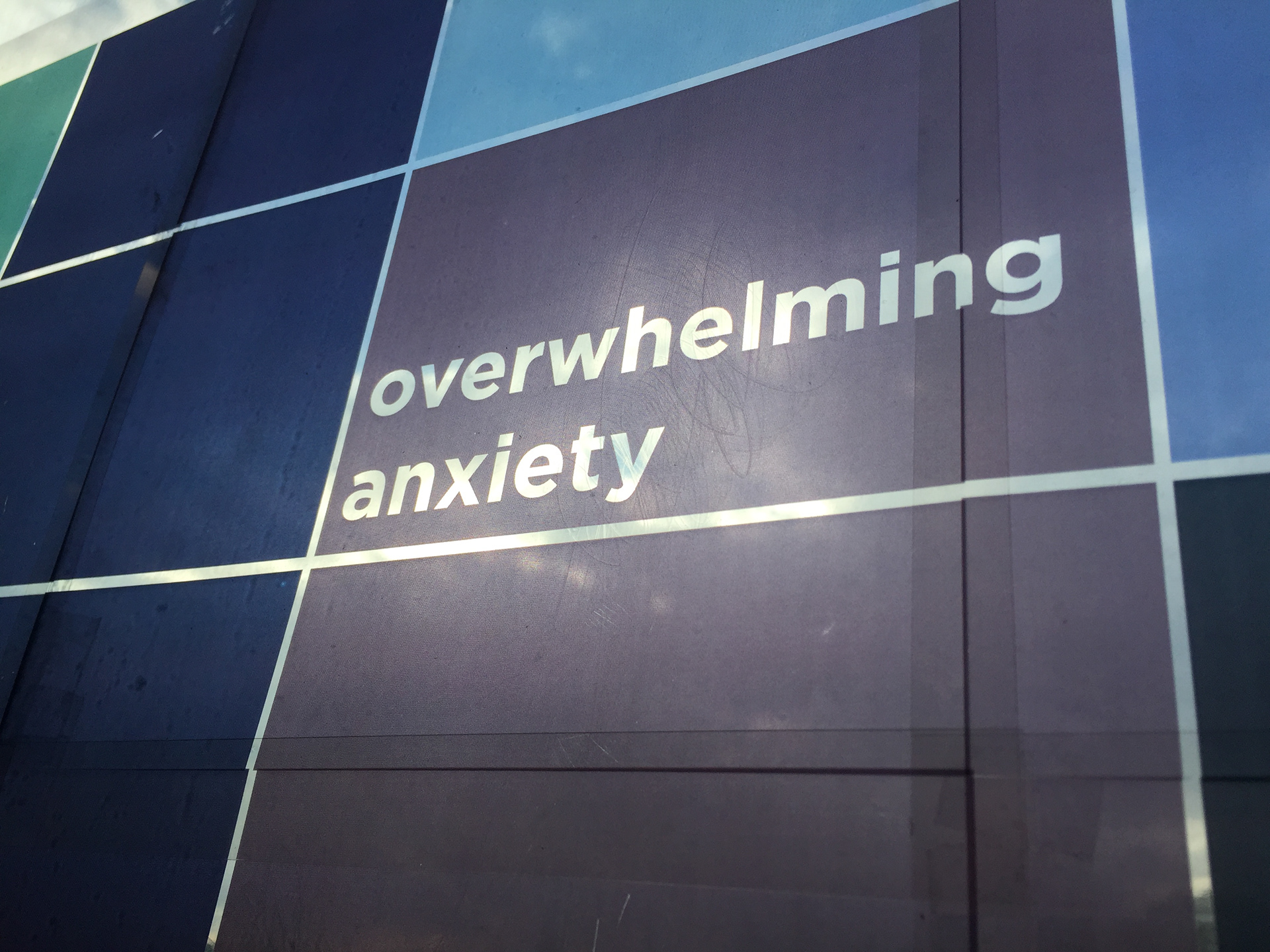 {https://freight.cargo.site/t/original/i/b9a0c062eca3eada74297b768f6fa37d15cee1e5cdc55acc5289f4ea53f8e496/0.jpg}