A Breif History of Student Activism
at Connecticut College,
Connecticut College

This project aims to recognize and remember times of activism that have occurred on Connecticut College's campus. These moments support the very nature of Connecticut College, as the alma mater reads: "trust, justice, and peace." Connecticut College's commitment to social justice is unique, therefore it should be recognized and celebrated.

This project uses design principles to construct an interactive experience that includes a combination of print material and technological devices.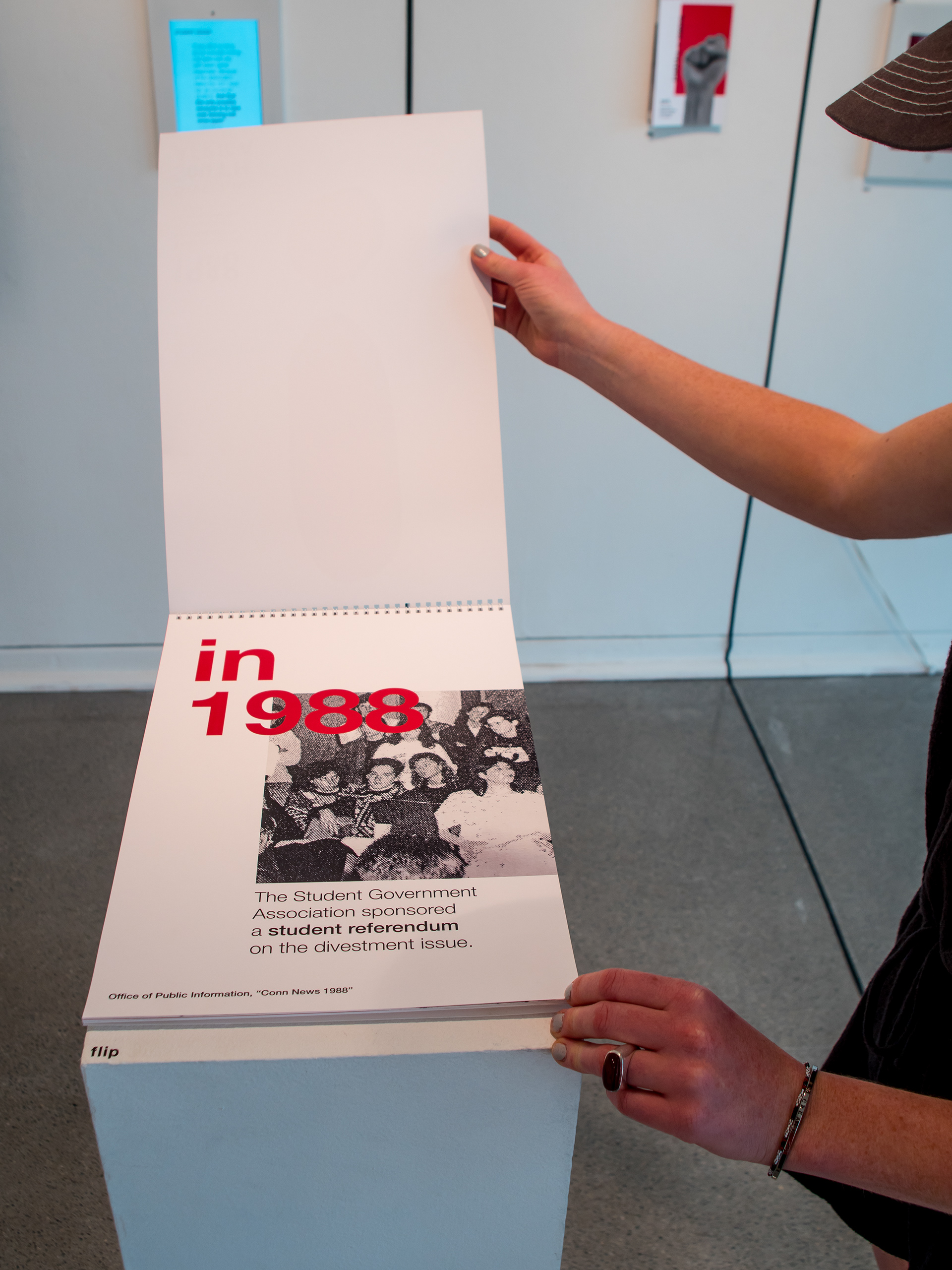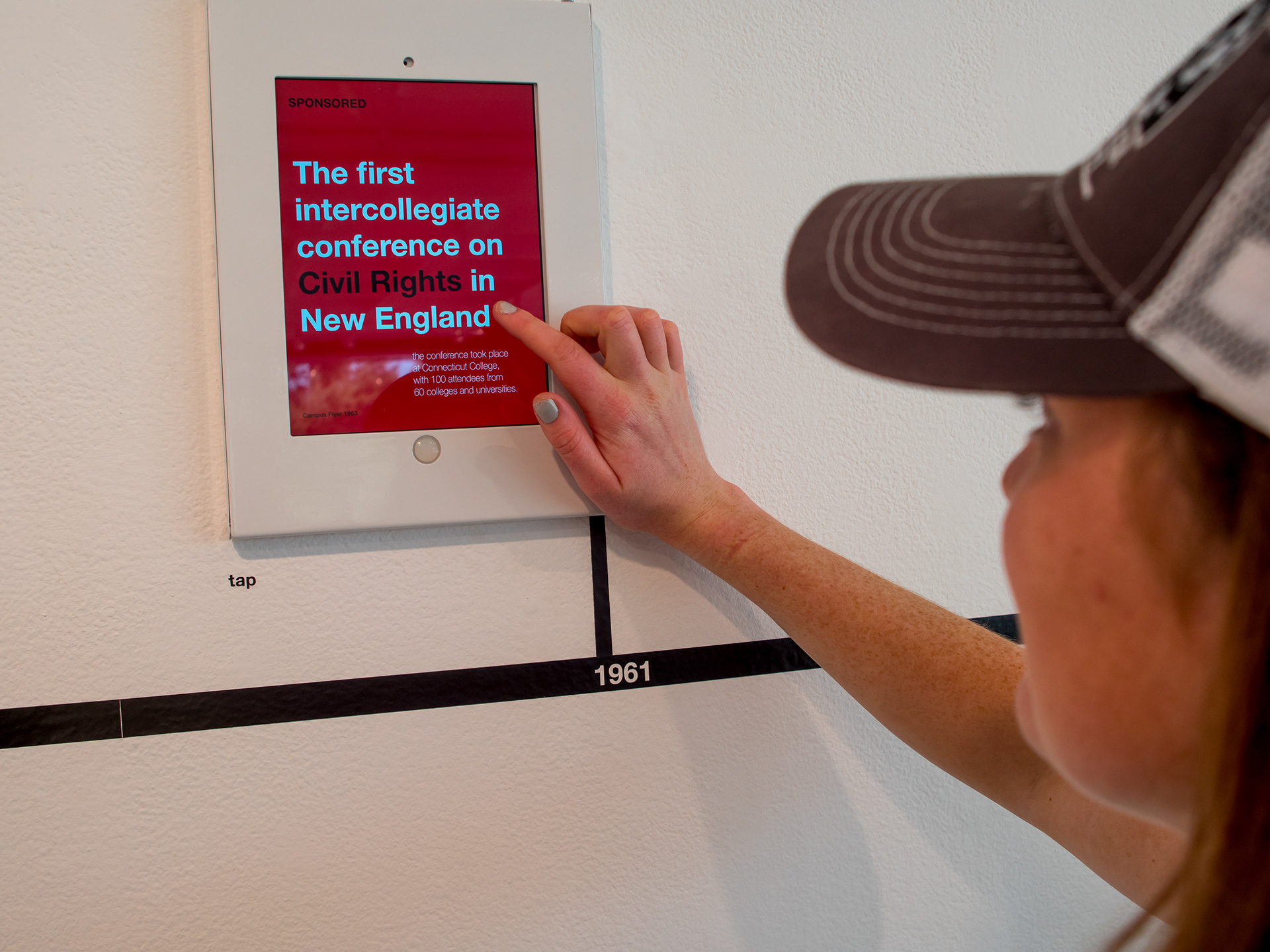 {https://freight.cargo.site/t/original/i/b9a0c062eca3eada74297b768f6fa37d15cee1e5cdc55acc5289f4ea53f8e496/0.jpg}